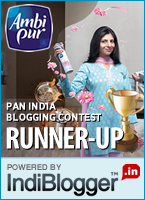 Memories tend to be very vivid visually. You see something or somebody and it will trigger off a nostalgic memory. Have you, though, had nostalgic memories associated with different smells?
This blog post is a dreamy saunter down memory lanes, the wanderings set off by smells and fragrances in the home.
Wakeup and smell the coffee!
You must have heard this idiom when used figuratively. For me, it is more literal. Waking up to the smell of coffee my mother made first thing every morning, sleepy and still a bit drowsy, I would laze around in bed for a few minutes, letting the coffee smell percolate down to my olfactory nerves before making the effort to get up & start the day.
The scent of that hot brew sometimes sparked off memories of trips to the south, sipping on authentic filter coffee, and also of the winding roads past tea estates (tea is another hot brew I just have to have daily!).
Then there were the exciting foodie aromas emanating from the kitchen on returning home from school - of dosas and wadas, not to mention meal times on Sundays and holidays, when the aromas of pakodas and fried papads set our stomachs rumbling. We make them often today, too, and whenever I am blending fresh coconut & coriander leaves for chutneys to accompany the dosas, I smilingly remember past discussions on the various merits and de-merits of which restaurant in Chennai served the best idli-chutney or wada-sambhar dishes!
My mother was a fabulous cook and knew how to keep our stomachs happy, not to mention making improvisations when necessary. Today when I eat a katori of sheera, the aroma of the sweetness inherent in it recalls some of the birthdays I had as a child: Mummy made sheera, flattened it on a plate, put cashewnuts in a smiley face at the center and stuck candles in it – an instant, home made inexpensive birthday cake!
Sudarshan Dhoop sticks
Then there were the times we were troubled by pesky mosquitoes. Out came hot coals and kapur, the smoky fragrance pervading the entire home and wafting around the doors outside too.
I am glad that today similar devices in the form of dhoop sticks are available. They provide both a fragrant ambiance and some types of dhoop sticks do keep away mosquitoes too.
We also use air fresheners to keep out the awfully disgusting cigarette smoke odour which wafts from the neigbour's balcony window through ours.
Ambi Pur Sweet Citrus & Zest
It is good to enjoy the lovely fragrances incorporated in air fresheners, such as Ambi Pur, which provide heady scents around the home.
Spritz a citrus-based one around the room and my mind will immediately think of the succulent fruit squashes enjoyed during a stay at Panchgani.
Then there is the Ambi Pur Meadows & Rain freshener, which conveys the effect of being in a garden filled with colourful blooms. You can thus inhale different fragrances each day, to trigger off myriad nostalgic memories!
Remember, though, that air fresheners may fill the air with lovely scents, but they won't keep out those mosquitoes!
Have you also realized that different garments have their own unique nice scents?
That of a silk
saree differs from one from Bengal, that of a cotton kurti from a Tee.
When you wear them, especially for the first time, I am sure you will recall where you bought it from or who gave it to you, triggering off another round of great memories.
Speaking off garments, I still have my dad's lawyer gown packed away carefully in a suitcase. When removed to give it an airing, the faint "lawyerly" silky scent prompts the brain cells to recall childhood memories, when on a few occasions I visited the courts with my dad. I have a vivid memory of sitting patiently in a room filled with cupboards of law books while my dad talked with his colleagues, and of passing a court room where the judge was nodding off while lawyers were shuffling papers around on a table.
A blog post on homely smells is not complete without mentioning one of my favourite hobbies –
reading. If you are as avid a reader as I am, you will know that every book has its own unique whiff so to say.
When I am relaxing with a book at home, the whiffs emanating from a book's pages jogs memories galore...
...of browsing bookshops
...of shopping at book fairs
...of trying to remove a book from the bottom of a precarious pile at a roadside book vendor's collection
and
...of bargaining fiercely at a radhiwallah's shop for second hand books.
Of course, there are a few "sad" smells around the home too, such as those which emanate from a medicine when one is ill - sending one teary-eyed down a memory lane of hospital stays....best not to go down such lanes...
It is better to remember the many, many more homely, smiley scents.
This fragrant-filled blog post is my entry for an Indiblogger contest.